The International Network of Health Promoting Hospitals and Health Services (HPH) works towards incorporating the concepts, values, strategies and standards or indicators of health promotion into the organizational structure and culture of hospitals and health services. The goal is better health gain by improving the quality of health care, the relationship between hospitals and/or health services, the community and the environment, and the conditions for and satisfaction of patients, relatives and staff.
Setting up a specific HPH management structure.
Inform and involve clinicians and staff in health promotion communication.
Develop annual action plans, including specific projects for implementation and development of issue- or population-specific policies.
Introduce procedures to measure and monitor health outcomes, health impacts and health gains for patients, staff and community population over time.
Our network was initiated by the World Health Organisation (WHO) as a settings approach for reorientation of health organisations and follows internationally acknowledged principles, recommendations and standards or indicators for the health orienting hospitals and health services. These are written down in the Ottawa Charter (1986), the Budapest declaration (1991), the Vienna recommendations (1997), the Bangkok Charter (2006) and the Standards for Health Promotion in Hospitals (2006).
At current, we are 20 National/Regional HPH Networks and 50 single HPH members, collaborating to reorient health care towards an active promotion of health. In total, close to 600 hospital and health service members in 30 countries have joined our community.
We promote and assist the spread of the concept of health promotion in hospitals and health services and support the implementation by developing structures, cultures, decisions and processes.
provide leadership on matters critical to health promotion in hospitals and health services and engaging in partnership where joint action is needed.
shape the research agenda and stimulate the generation, translation and dissemination of valuable knowledge.
set norms and standards and promote and monitor their implementation.
articulate ethical and evidence-based policy options.
provide technical support, catalyse change and build sustainable institutional capacity.
monitor the development of health promotion in hospitals and health services.
1988 the WHO initiated the International Network of Health Promoting Hospitals as a pilot project in order to support hospitals in placing more emphasis on health promotion and disease prevention rather than on diagnosis and curative services alone.​ Later, the HPH became a non-governmental organization (NGO) on its own. Meanwhile, the network changed its name to include health services. This was done to extend the scope of the network by including non-hospital services in order to strengthen the vital links between primary health care and other health services. In this way, the network aims to secure the cooperation between and among hospitals, other health service providers, and other institutions and sectors.
Margareta Kristenson​, MD PhD (Sweden)
Margareta Kristenson is a specialist in Family Medicine and in Social Medicine and Public Health. She is a professor emerita in Social Medicine and Public Health at Linköping University, and chief Physician in Region Östergötland, Sweden. Margareta is the head of the research programme Life Conditions, Stress and Health, which studies psychosocial factors and psychobiological mechanisms as determinants for inequities in health. She was the national coordinator for the Swedish HPH network during many years, and is today senior advisor for the Swedish HPH network and chair for the Governance Board of the International HPH Network.
Sally Fawkes, PhD
(Australia)
Vice Chair of International HPH Network
Sally Fawkes is a senior academic at the La Trobe University, Australia. She is coordinating two doctoral programs (public health, medicine) and post graduate health promotion studies. 
Antonio Chiarenza, PhD (Reggio Emilia Romagna)
Antonio Chiarenza holds a university degree in Political Science from the University of Bologna (Italy), a Master degree in Promotion and Governance of Health Research from the University of Modena & Reggio Emilia, and a PhD by research in Sociology from the University of Leicester (UK). Since 2001, He is the Head of Research and Innovation Unit of the Local Health Authority of Reggio Emilia in Italy (AUSL-RE). He leads the international HPH-Task Force on Migration, Equity and Diversity and the Regional Health Promoting Hospitals Network of Emilia-Romagna. Antonio Chiarenza is a member of the Steering Committee of the Migrant Health section of the European Public Health Association (EUPHA) and the current Governance Board of the international HPH network.
Alan Siu, MBA (Hong Kong)
Alan Yuk-Lun Siu is Consultant of the China Association of Health Promotion and Education. He works with various municipal governments in China to design and implement health management programs throughout China. He also has a clinical practice as Registered Dietician at Hong Kong Adventist Hospital. Previously he was Manager of Hong Kong Adventist Hospital Lifestyle Management Center for 12 years where he oversaw research and development of health promotion in China, Hong Kong, and Macau. Alan Yuk-Liu Siu holds a Master of Business Administration from the University of Hull, England and a Bachelor's degree in dietetics from Andrews University, Michigan.
Christina Inesta Blasco, MD PhD (Catalonia)
Cristina Inesta Blasco is the Deputy Chief Executive Officer of the Hospital Parc de Salut Mar in Barcelona. She had several positions in policy governance in public health and health care policies and also different positions as a hospital manager in the Hospital General Vall d'Hebron in Barcelona. Christina Inesta Blasco graduated in Medicine and Surgery at the University of Barcelona and obtained a doctorate at the Autonomous University of Barcelona. She also has a master's degree in organizational development health and social institutions.
Department for Health Promotion of Welfare and Health and Ministry of Social Affairs and Health
Ming-Nan Lin, MD PhD (Taiwan)
Dr. Lin is the Vice Superintendent at Dalin Tzu Chi Hospital, Tzu Chi Medical Foundation, Taiwan. He has a master degree in Public Health and devoted himself to community outreach and international disaster relief. He is also an assistant professor in Hualien Tzu Chi University who promotes health with a holistic approach. As a family medicine practitioner for more than 25 years, he's passionate about promoting plant-based diet as the best choice for both enhancing health and protecting the environment. He is also in charge of the green hospital programs in Dalin Tzu Chi Hospital. As the President of Taiwan Vegetarian Nutrition Society and chair of the Task Force on Health Promoting Hospital & Environment (WHO-CC), he aspires to see hospitals achieve the goals of health and environmental protection.
Jürgen Pelikan, PhD (Vienna, Austria)
Jürgen Pelikan is Professor emeritus at the Institute of Sociology of University of Vienna, Austria and Head of WHO-CC Health Promotion in Hospitals and Health Care at the Austrian Public health Institute, Vienna. He has been involved in developing the International and Austrian Networks of Health Promoting Hospitals and Health Services (HPH) from the beginning, and was chair of the scientific committee of all its conferences. He has directed international projects on HPH, has linked HPH to quality, sustainability, salutogenesis and health literacy and published on these topics widely.
Rainer Christ, PhD (Vienna, Austria)
Rainer Christ coordinates the Competence Center for Health Promotion in Hospitals and Health Care which prepares the international HPH conferences together with the Local Host of the respective conference. He is graduate of the University of Vienna (PhD Psychology, Master Sociology), he is also Clinical and Health Psychologist, Occupational Psychologist and Psychotherapist (Cognitive and Behaviour Therapy). He is also responsible for the implementation of Health Promotion Management at the Austrian Public Health Institute.
The International HPH Secretariat is hosted by OptiMedis AG in Hamburg, Germany. OptiMedis is a management organisation setting up regional integrated care networks in which public health, health promotion and disease prevention strategies are put into practice.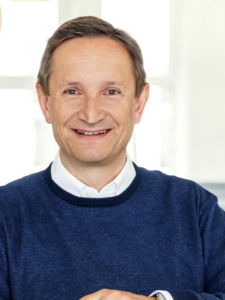 Helmut Hildebrandt, Dr. h. c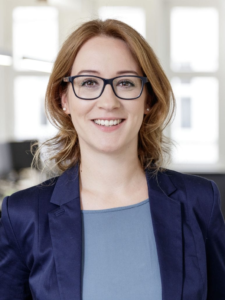 The International HPH Secretariat is based in the Office of OptiMedis
Burchardstrasse 17
20095 Hamburg
Germany
Telefon: +49 40 22621149-0
Fax: +49 40 22621149-14
Email: info@hphnet.org