We welcome any hospital, health service, or organisation with an interest in Health Promotion to join the International HPH Network and become a part of a community with almost 600 health care institutions world-wide. Our network works to support all health care organisations in their efforts to be health-oriented and to ensure that prevention, treatment, and rehabilitation be viewed from a health perspective.
There are evidence-based arguments for health care institutions to invest in health promotion and to increase focus on health promotion and health policy on health care.
Patient and patient organizations will benefit from HPH because we focus on the perceived needs of patients and relatives, creating better chances for self-determination and self-care. These aim to achieve a better quality of hospital service and quality of care, while improving the sustainability of health outcomes.
Clinical Staff will benefit from HPH through its focus on health outcomes, health-related quality of life, patient satisfaction and health literacy, and by including health promotion principles such as empowerment and co-production into their professional standards. At the same time, all hospital staff will benefit from workplace health promotion strategies to reduce back pain, stress, hazardous exposure to substances, and injuries.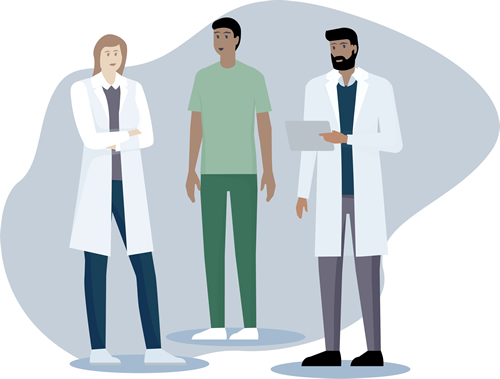 Health orientation and promotion is important for hospital owners and management. These principles serve to create strategies and processes for improving the health gain of services, thereby improving effectiveness and efficiency and providing more value for money. The reputation of health care institutions, both as service providers and workplaces, can be improved, repositioning health organisations in a competitive health market.
There are two levels of membership: networks (corporate members), and hospitals and health services (individual members).
In addition, we include affiliated members. These members are not eligible for normal hospital or health service membership, but are organizations or institutions that support HPH and work with health promotion.*
Step 1: Fill out and sign the Letter of Intent (LOI).
Step 2: Check to see if there is a national/regional network in your country. List of networks
Step 3: If a network exists send the LOI to the network coordinator and they will forward it to the International HPH Secretariat.
Step 4: If no network exists send the LOI straight to the International HPH Secretariat.
Step 5: After approval by the HPH Governance Board you will receive a welcome package.
*If you want to become an affiliated member, please select "Affliated Member" on the LOI.
If you have three or more hospitals or health services in your region or country interested in forming a network you can become a National or Regional HPH Network of Hospitals and Health Services.
National/Regional HPH networks serve as coordinating institutions for the HPH in the specific country or region and act as the focal point between the individual members and the International HPH Secretariat.
To become a National/Regional HPH network, fill out the HPH Network Agreement form. By signing the form you agree to accept the obligations of corporate membership.
Hospital or health services acquiring HPH membership are required to pay an annual membership fee. Our fee structure is organized according to the World Bank country and lending groups.
per HPH member hospital/health service (upper-income countries)
per HPH member hospital/health service (middle-income countries)
per HPH member hospital/health service (low-income countries)
List of National/Regional HPH Networks
List of Single HPH Members